If there's one theme I prefer girl names over boy names, it's evil names. Not only in literature and mythology, but also in movies and TV series, girls just have the more interesting names. While a lot of them are pretty common names, such as
Katherine
[
Vampire Diaries
],
Carrie
[
Carrie
],
Victoria
[
Twilight
],
Kali
[
Hinduism
],
Faith
[
Buffy The Vampire Slayer
] or
Regan
[
The Exorcist
], there are some that are either really rare, or that have gone out of usage in many years.
Below are some uncommon evil names used in cinema and TV. Not necessarily evil in origin or meaning, but because they were used on evil characters.
Morticia [Addams Family]
Wednesday [Addams Family]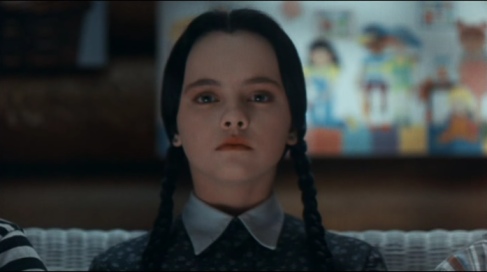 Everyone has seen or at least heard about "
The Addams Family
". They were at their most normal, an unconventional family, who reveled in anything evil or painful.
Morticia
, the mother, and
Wednesday
, the daughter, were both very elegant with a gothic appearance, and like the rest of the family had an obsession with the macabre.
Morticia
and
Wednesday
have never made the SSA ranking, and probably never will. The first one because it's a mouthful and heavily associated with the character, and the second one because days of the week as first names never caught on.